Duke Energy Lineman Robbed and Shot
Sisters and Brothers,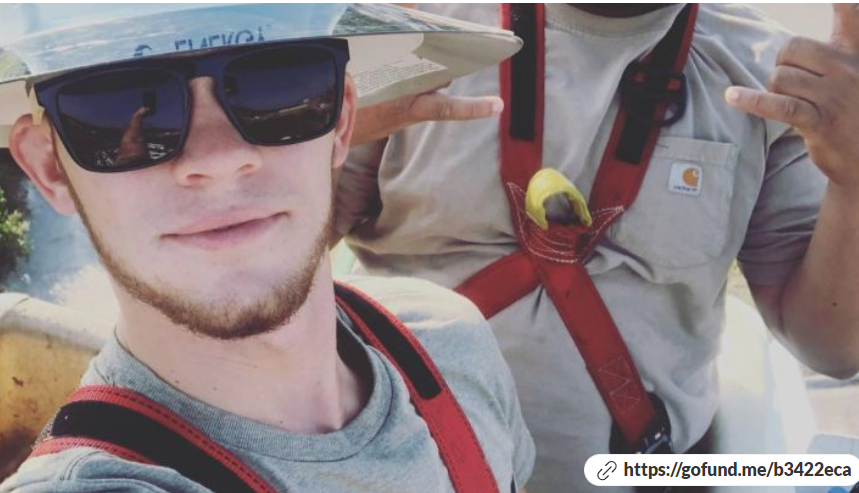 Please see the attached links: https://www.gofundme.com/f/help-for-lineman-matt-darr?utm_source=facebook&utm_medium=social&utm_campaign=p_cp+share-sheet
https://myfox8.com/news/duke-energy-line-worker-recovering-shot-in-armed-robbery-in-charlotte/
"Hi my name is Pam Medlin and I'm a linewife in Charlotte, NC. I am helping to raise funds for Duke Energy lineman, Matt Darr.
On Friday, June 18, 2021 at approximately 9:30pm, Matt Darr was reporting to a call for service in Charlotte. While on the service call he was robbed by two men and subsequently shot during the robbery.
Matt's injuries are severe and likely permanent. He was shot at close range where the bullet struck his face shattering his cheek bone, damaging his ear, his eye and part of it lodging in his skull. Matt is lucky to be alive and with us today, but the doctors say he's not out of the woods yet.
Due to his injuries, Matt may not be able to return to line work. He currently cannot see out of his left eye or hear out of his left ear. Doctors won't know the extent of the damage until the swelling goes down and they're able to do surgery. Many of the bullet fragments, unfortunately, will not be removable.
Matt faces several surgeries in the coming months and a long, difficult road to recovery - both mentally and physically.
Please consider donating to and sharing this fundraiser for Matt to help cover his loss of income and to ensure he has enough funds to cover his immediate needs."
This message was borrowed from Matt Darr's GOFUNDME page to be shared with the Sisters and Brothers of IBEW SCU8.
Fraternally Yours,
Phil